Beat the Heat in Your Los Angeles Home
ADDED ON June 7, 2018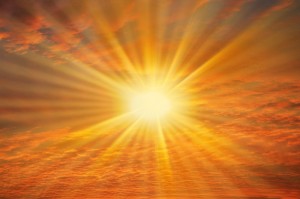 Summer's here, and it's time for summer fun outdoors with family and friends.  It's time for back yard barbecues,  pool parties, al fresco dining and just hanging out.  You might plan a trip to the beach, or the lake, or maybe your back yard is your favorite place to be during the summer.  Whatever you choose to do this summer, your home can be a welcome retreat from the summer heat.  Here are a few tips to help keep your Los Angeles house cool, with your budget in mind.
First, Stay Cool
Using an air conditioner can be a costly option. But, if you do use an air conditioning unit, take the time now to make sure your filter is clean and that the refrigerant level is correct so you do not waste energy when it is being used. Calling a service technician may result in greater operating efficiency while minimizing the possibility of a costly emergency call during the heat, and provide you with peace of mind. You may also want to invest in a programmable thermostat to keep your energy costs low this year.
If you do not have an air conditioning unit, you can still stay cool by sealing and caulking windows and doors.  Then, circulate air inside your home with fans and strategically opened windows to create a breeze inside your home. You can also install a whole-house fan or ceiling fan (have it rotate counter-clockwise) to take advantage of cooler nighttime temperatures all day long.
In addition, closing window coverings during the day (especially those windows that get direct sun) will help keep the sun and heat out of your home.
Second, Save on Appliances

Running appliances in the evening or early morning hours can help minimize the heat inside your home.  In addition, some Los Angeles electricity providers have better rates for use during "off peak" hours.  When buying appliances, consider the energy efficiency and look for the energy star rating.  Using an outdoor cooking grill can save you from the indoor heat generated from ovens and cook tops.
Third, Unplug
Unplug unused or unnecessary appliances and electronics that emit heat while plugged in.
Fourth, Replace
Replace your old light bulbs with with compact fluorescent light (CFL) bulbs that use less electricity than standard light bulbs, last longer and generate less heat.
Fifth, Plant
Planting trees and landscaping around your Los Angeles home can help provide shade and keep your home cooler during the hot summer months.  Strategically placed plantings can be a beautiful addition to your outdoor living space.
Enjoy your summer!
If you are looking for a home in the greater Los Angeles area, we can help you!  Call us today for a free, confidential consultation.
Recently listed Los Angeles homes for sale
We're sorry, but there's nothing to display here; MLS data service is not activated for this account.
Other things you can do...