Feng Shui and Your Home for Sale
ADDED ON April 1, 2018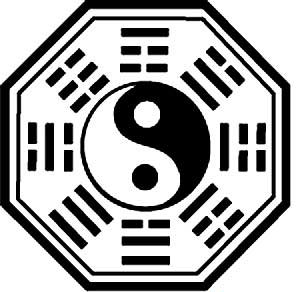 You've probably heard the term – "feng shui".  It is employed as an art to create "balance" and "harmony".  Most likely you've "felt" the feng shui of a home.  You walk in and it just doesn't feel right.  Yet, if you watch any of the television shows involving interior re-design or the makeover of garden spaces, you can probably notice how the renovated and restaged homes have a certain appeal.  Many times the effect has been obtained through the use of "feng shui".
In today's economic environment, and specifically the La Canada real estate market, selling a home can take time and be quite challenging.  When we consult with a potential seller, part of our home selling services involve advice on how to help their home sell fast and for the best price obtainable in the current market.  As part of that consultation, we may recommend a home stager, a home organizer, a cleaning service and/or a gardening service.  In addition, many home sellers are also asking about the role that feng shui plays in the appeal and successful sale of their Los Angeles home.
There are professional feng shui consulants, or people can learn about the principals of feng shui and to it themselves.  Feng shui offers some universal principles that can benefit in selling a home.
Here are five helpful feng shui tips to help get your La Canada home ready to sell:
#1 – Open the windows and doors.  Let a breeze blow through your home to clear the negative energy and refresh you as you begin your work.
#2 – Step outdoors onto your walkway, the entrance of your home.  What do you see first when you walk into your home?  Clear any cobwebs and dust and make sure nothing is blocking the entrance.  If you have to step over something, remove it.
#3 – Add energy with greenery.  Whether an indoor or outdoor plant, make sure your home feels vibrant through adding plant energy.  You can do this through exterior landscaping, by adding fresh flowers to the entry, or with the addition of indoor plants.
#4 – Add positive energy through art and movement through proper mirror placement.  There are tons of books that can guide you through this step, however, remember that the goal is to reflect positivity and not overwhelm or create clutter in your La Canada home for sale.
#5 – Clear the clutter. Remove what you don't need and create a "spa feel" throughout your home in all rooms.  Counters should be free of objects and papers, furniture should be placed to allow for ease of movement. Any obstacles to interior door entrances should be moved.
While these tips may not offer a "cure all" to getting your home sold, they can definitely point you in the right direction.  There is information online or many reference books on feng shui that will help you to increase your knowledge.  As you do, take care to notice your landscaping and apply some shine and good chi to your Home for Sale sign, too.
If you are thinking of selling your La Canada home, look at these market statistics:
Please contact Fran and Rowena at (818) 952-0077 for a free, confidential consultation about selling your La Canada home.
Other things you can do...