Five tips to Sell Your La Canada Home
ADDED ON May 10, 2018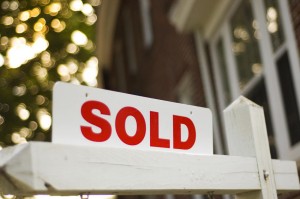 If you are considering selling your La Canada home, your timing could be perfect!  Recently home sellers have been pleasantly surprised by a turn-around in market activity – more buyers are entering the market and with a decrease in inventory of homes for sale, this may be the opportunity you have been waiting for.  Let us help you succeed with tips to sell your home.
Home sellers are wise to adapt to today's real estate market.  Keeping up-to-date with current market trends and statistics will make you an informed, successful seller.
Here are five tips to sell your home
1.  "Detail your home"
That's right!  "Detail your home" like you would detail your car.  First, this involves being honest and objective – look through your home with a critical eye just like a buyer will do.  Make repairs and touch-ups,  remove furniture and clutter as necessary, remove and/or minimize "smells" such as litter boxes or cooking smells, and consider hiring a professional cleaning service for a thorough cleaning.  Freshen landscaping, plant inviting and colorful flowers.  Your goal is to create a warm and inviting environment that will attract a home buyer.
2.  Price your Home to Sell
Setting a realistic and attractive price will go a long way to selling your La Canada Flintridge home.  Try to take your emotion out of selling your home.  Buyers are looking in a certain price range so make sure your home is seen!  If you price your home even a little too high, then your right buyer may not see your property.  Pricing is critical and we say put your best foot forward from the start with an aggressive and realistic price.  The key here is exposure – you want as many buyers as possible viewing your property.
3.  Use the Internet
A recent survey by the National Association of Realtors reports that 88% of home buyers use the internet in their home search.  That's huge!   Your home must be on the internet. There are many different ways to showcase your listing on the internet.  Of course, the basic listing of your La Canada home via the multiple listing service (MLS) is a first step in internet marketing.  There are many different internet marketing venues including a dedicated listing page with property details, plus additional exposure via websites such as Realtor.com, Craigslist, Trulia,com, Zillow.com and other real estate websites.   The power of the internet is multiplied as your listing is syndicated across many websites to provide maximum exposure.
4.  Pictures, pictures, pictures
In listing your La Canada property on the internet, studies have shown that the real estate listings that get the greatest response are those with pictures.  We recommend good quality pictures that will attract a buyer to your home.
5.  Maximize exposure
Different real estate markets use different marketing strategies.  We recommend that marketing your La Canada home should include a property flyer with details about the amenities of your home,  open houses for real estate agents and the public, local marketing through print advertisements, and a "for sale" sign in front of your property.  You want maximum exposure so do it all!
If you would like a free market value analysis and home selling consultation, including tips to sell your home, please use our Contact Form.
Real estate statistics for La Canada
Below are real estate statistics for La Canada single family homes. This is valuable information for home sellers to know!
Other things you can do...