June is National Homeownership Month
ADDED ON May 30, 2018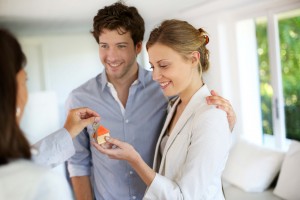 All over the United States, June is celebrated as National Homeownership Month.
"Achieving the American dream of homeownership is something to be proud of," state Los Angeles real estate agents Fran and Rowena of Dilbeck Real Estate, "Owning a home is so much more than the house itself … it's about family and community as well.  As real estate agents, we are proud to help home buyers become home owners for over than twenty-five years."
According to the National Association of Home Builders (NAHB), builders have begun recognizing the need to design and construct homes around younger buyers these days. "As the economy recovers and young people who had to live at home with their parents move forward with their lives and achieve their dreams of homeownership," reports NAHB Chairman Rick Judson, "home builders are delivering homes that cater to the floor plans, features and affordability that this generation desires."
That means that energy efficient homes, tankless water heaters and ENERGY STAR-rated appliances top the list and that doors, windows and insulation are a focus, as well. In large part these options are requested due to the longer term annual savings over the life of the home. A recent NAHB study found that older homes (constructed prior to 1960) can expect maintenance costs of $564 a year, while homes constructed after 2008 averaged only $241 annually.
With that in mind Judson stresses that now is the time for young professionals to buy homes. "There are outstanding opportunities in the current market," Judson explained. "With near record low interest rates, competitive prices and new homes being built that include open layouts, energy efficient components and other features that cater to young buyers."
For ideas on home improvement and remodeling, check out our page here – Fran and Rowena on Houzz.com
Would you like to become a homeowner?  Contact Fran and Rowena today!
Other things you can do...